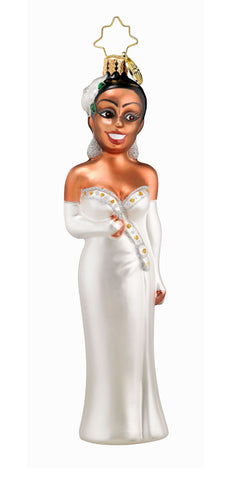 BROADWAY LEGENDS: AUDRA McDONALD ORNAMENT
Here she is, boys!  Winner of six  (count 'em) SIX Tony Awards!, the multi-tal;ented Audra McDonald is forever immortalized in gl;ass this year as Billie Holiday from her award winning role in "Lady Day at Emerson's Bar & Grill" in this gorgeous 2021 ornament from Broadway Cares/EFA.  A portion of proceeds goes directly to Broadway Cares.  Get yours before the curtain comes down!
Support Broadway Cares/EFA today!