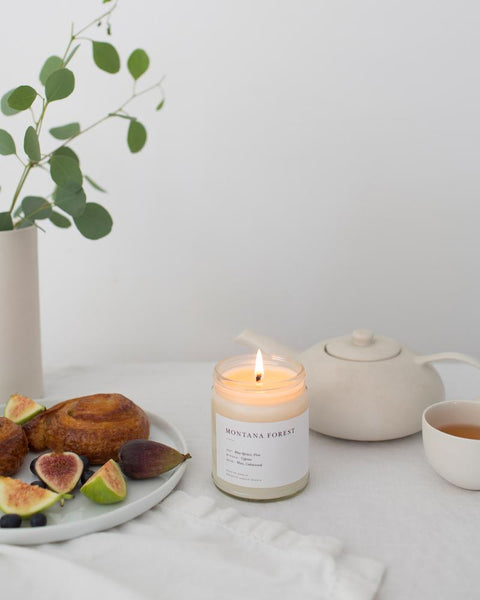 Brooklyn Candle Studio (Blue Crane Studio LLC)
"Montana Forest" Minimalist Candle
Inspired by the fresh evergreens that grow in the airy mountains of Montana, this scent is reminiscent of nature in a far-off place. A Brooklyn Candle Studio original blend of blue spruce, pine, and camphor essential oils and fragrance.
Our Minimalist Collection features elegant straight sided clear glass jars with modern minimalist labels. Perfect next to a bud vase filled with freshly picked blooms or your prettiest succulent on a mantle, nightstand, or coffee table. The brushed gold lids instantly make your candle travel-friendly.
Diameter: 2.88 in
Height: 3.5 in
Net Wt: 7.5 oz
Burn time: Up to 50 hours
Made in Brooklyn, New York with 100% soy wax for an eco-friendly clean burn. We use lead-free cotton wicks and premium fragrance oils infused with essential oils. Our candles are vegan, cruelty-free and petroleum-free.

10854