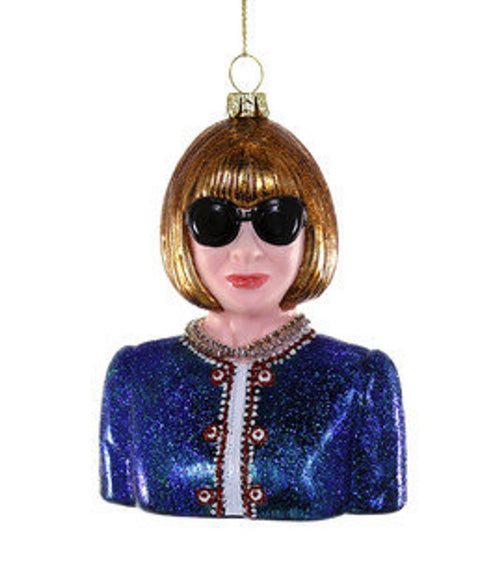 Cody Foster & Co., Inc.
Anna Wintour Ornament
"... Walking in a Wintour Wonderland!"  This brand new Anna Wintour ornament adds instant style to your holiday decor. Crafted from molten glass that is mouth-blown into meticulously carved molds, each ornament is basically "couture," as it is hand-painted, beaded, glued and glittered.
208