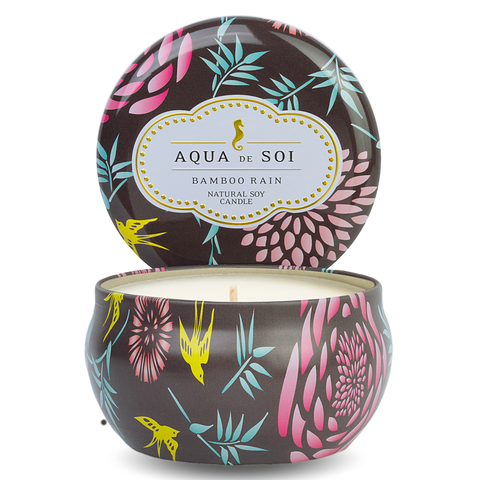 Soi Essentials
Bamboo Rain 9 oz. Tin
Soi Candle Company's Bamboo Rain is an exotic blend of fresh bamboo after an afternoon's topical shower.  Immerse your home in the scent of Amazon lily and green moss.  Always inviting and light as rain.
SOi candles are all hand-poured in the USA using 100% all natural, food-grade Kosher soy oil. We use this because it burns cleaner and up to 40% longer than paraffin based, wax or soy-blend candles.
Our candles are made with 100% cotton lead-free wicks. They are soot-free and do not emit harmful toxins into your home or the environment.
9 oz.