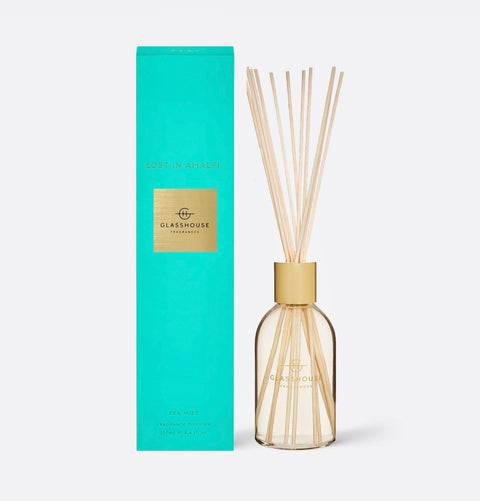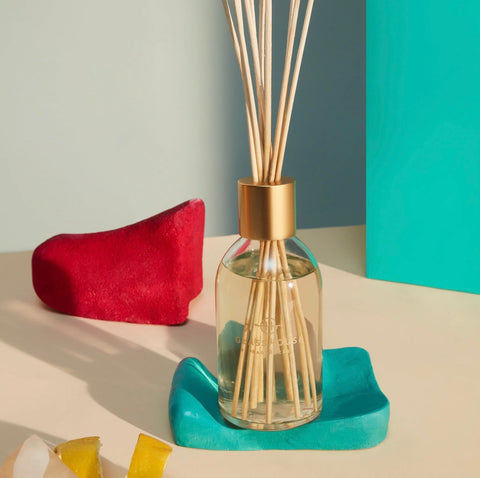 Sapphire USA Pty Ltd
Lost In Amalfi Glasshouse Diffuser 8.4 oz. "Sea Mist"
Glasshouse diffusers add a long lasting essence of luxury to any home. Lost In Amalfi's "Sea Mist" fragrance leaves Impressions of crystal clear waters and zesty Limoncello via freesia, lime and moss.  Belliisima!
1.0 lbs.  Gift Boxed.