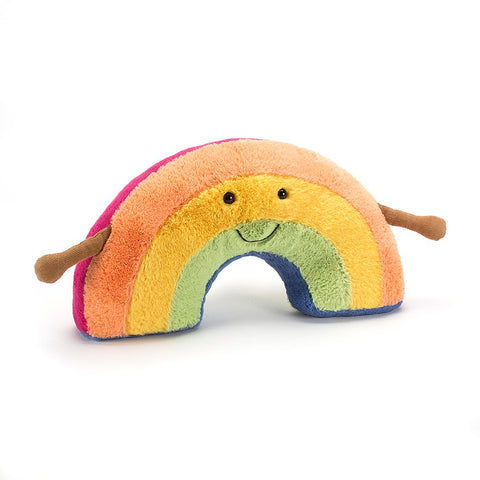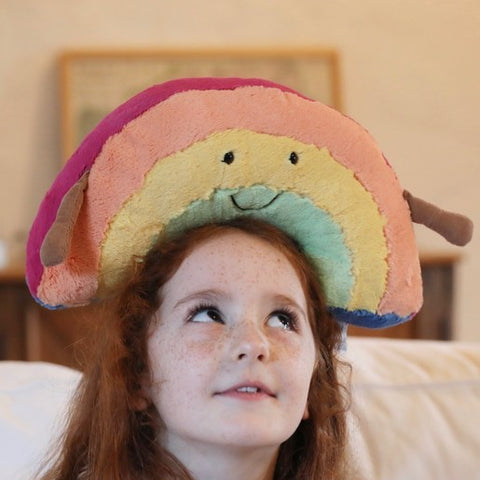 Jellycat Inc.
Amusable Rainbow Medium
Rainbow loves everybody, and welcomes one and all for big, colourful hugs!  With rainbow stripes in raspberry, orange, yellow, lime and turquoise, with cordy arms and a goofy smile, this squidgy rainbow brightens up any day.   A lovable friend, full of pride!
Suitable for children of all ages.  Hand wash only.