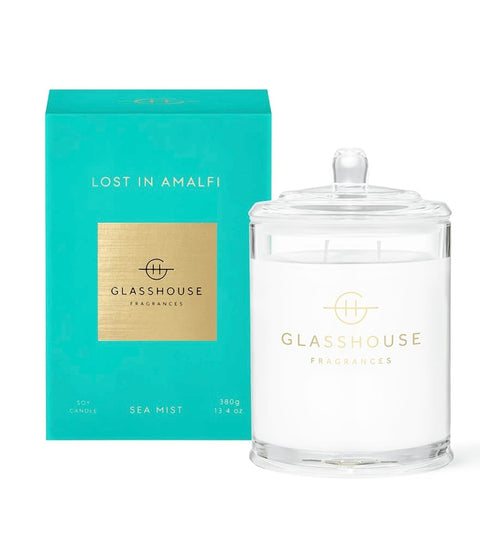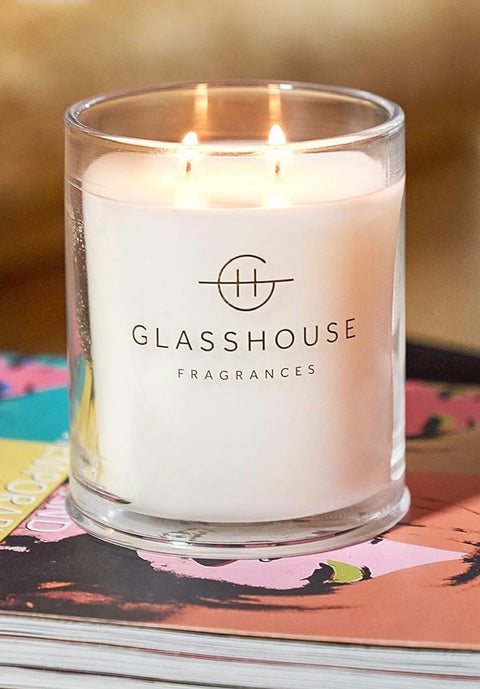 Sapphire USA Pty Ltd
Lost In Amalfi 13.4 Oz. Glasshouse Candle "Sea Mist"
Glasshouse candles are a transcendent everyday luxury, They create instant ambience. This amazing candle invokes Impressions of crystal clear water and zesty Limoncello come from freesia, lime and moss.
Made with natural lead-free cotton wicks and the highest quality non-toxic soy blend wax for a burn that is pure and intensely fragrant. No Parabens. No Silicones. No PEGs.
2.25 lbs.  Gift Boxed.