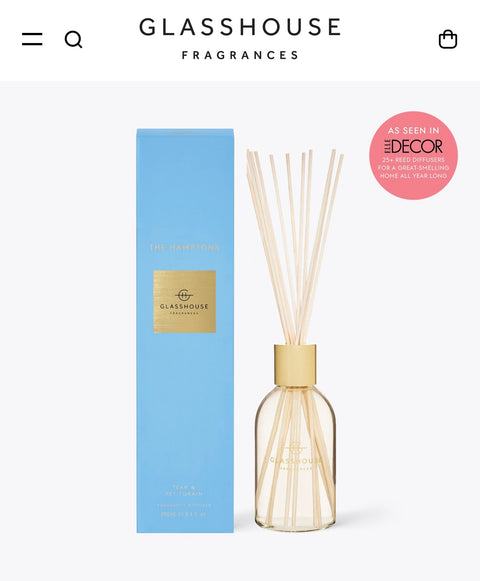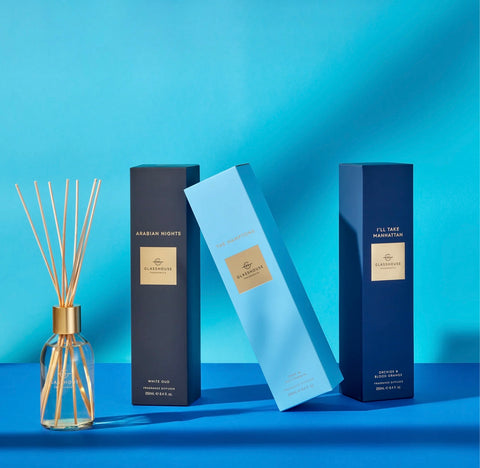 Sapphire USA Pty Ltd
The Hamptons Glasshouse Diffuser 8.4 oz. "Teak & Pettigran"
Glasshouse diffusers add a lasting luxury to any home!  Diffusers are a clever, flameless scent solution for uninterrupted ambience. Inspired by a relaxing coastal escape, you'll sense sunshine, soft cashmere and expensive gin.  All the necessaties of a summer escape!
1.0 lbs.  Gift Boxed.