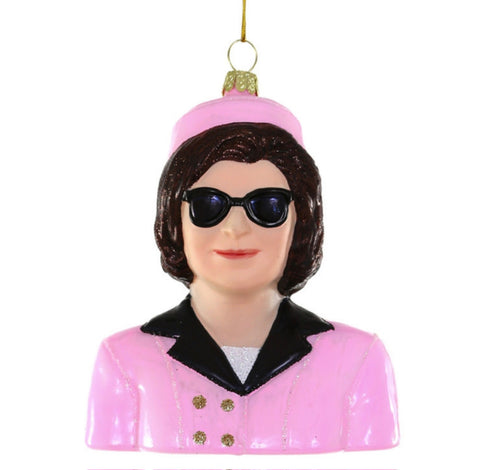 Cody Foster & Co., Inc.
Jackie Kennedy Ornament
item #8825
Add a touch of timeless elegance to your holiday festivities with the Cody Foster Jackie Kennedy Christmas Ornament. Expertly crafted from high-quality glass, this ornament impeccably captures the iconic style of Jackie Kennedy, complete with her signature pink suit, matching hat, and iconic black sunglasses. Its meticulous design and attention to detail make it a true collector's item and a standout piece in your holiday decor. Crafted with precision and care, this glass ornament promises to be a cherished keepsake, celebrating the enduring legacy of a fashion icon. Elevate your holiday decorations and pay homage to Jackie Kennedy's legendary style with this exquisite ornament from Cody Foster.
Size: 4.5"T x 4"W x 2"D
Material: Glass