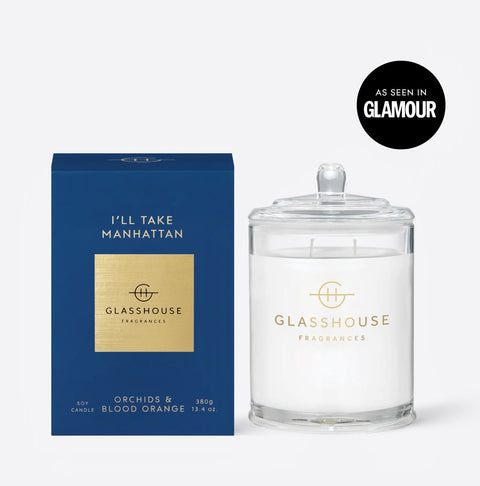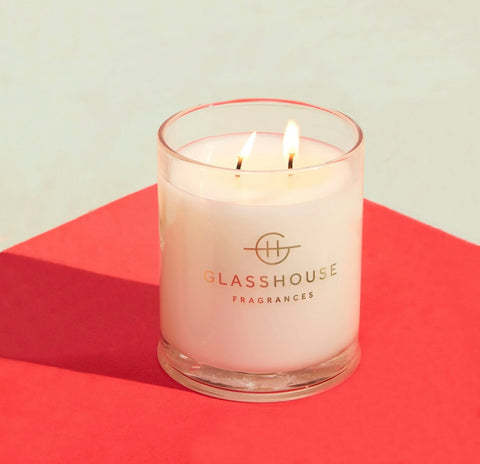 Sapphire USA Pty Ltd
I'll Take Manhattan 13.4 Oz. Glasshouse Candle "Orchids & Blood Orange"
Glasshouse candles add lasting elegance to any home!  Their Manhattan fragrance exudes an exotic orchid, bold black rose and amber fragrance, invoking the electric energy of the big city at dusk.
2.25 lbs.  Gift Boxed.