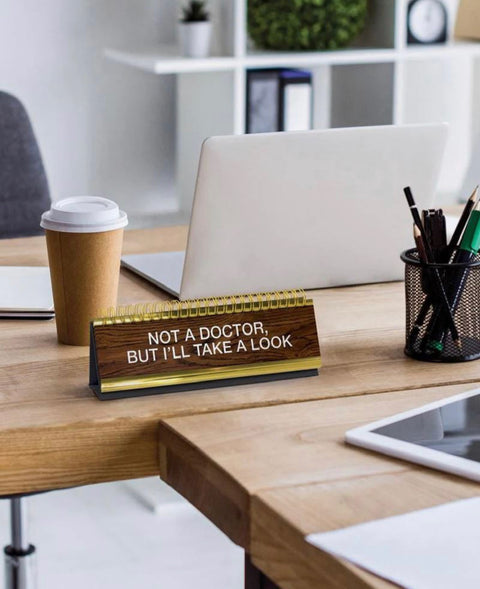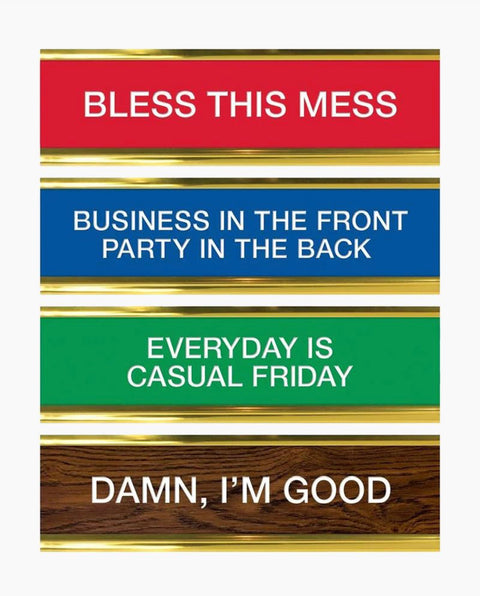 Fred & Friends
Daily Desk Plaque
CEO of the fun-desk club
We get it. You're kind of a big deal and want your desk to reflect that. Our Daily Desk Plaque shows off your witty side and alerts your workmates about how you're feeling. The Daily Desk Plaque has a fun and quirky option for any scenario that will keep everyone laughing!
The desktop flip book contains 50 titles and phrases so there is always one to fit your vibe.
Measures approximately 8" x 3" x 2" and is packed in a full-color, gift box. Design by Jennifer Norwood, Fred Studio.