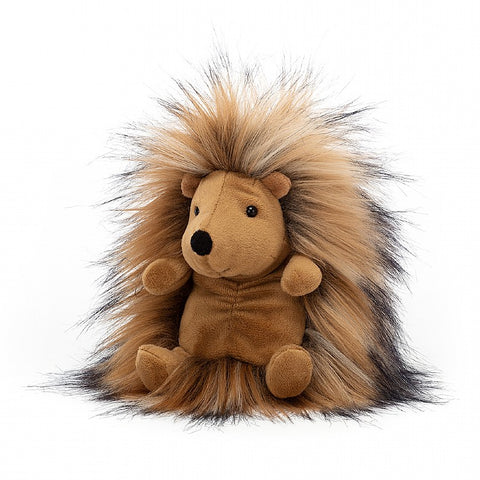 Jellycat Inc.
Didi Hedgehog
Who doesn't love a hedgehog?  This furry and scruffy friend is just the right size for a tag along friend of all your other stuffed friends!  Her chestnut colored body and ombre fur are perfect for a lazy afternoon nap in the garden!
6 inches x 3 inches!
Not recommended for children under 12 months.  Handwash only.