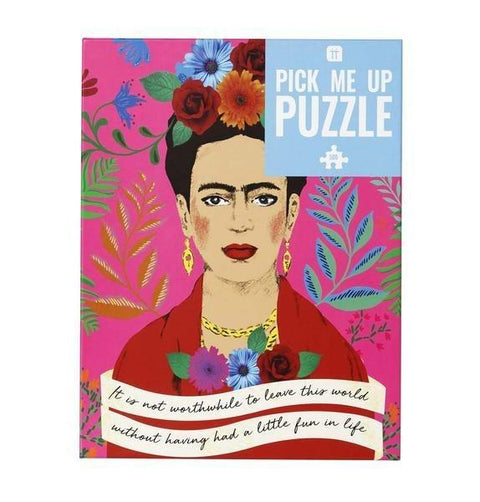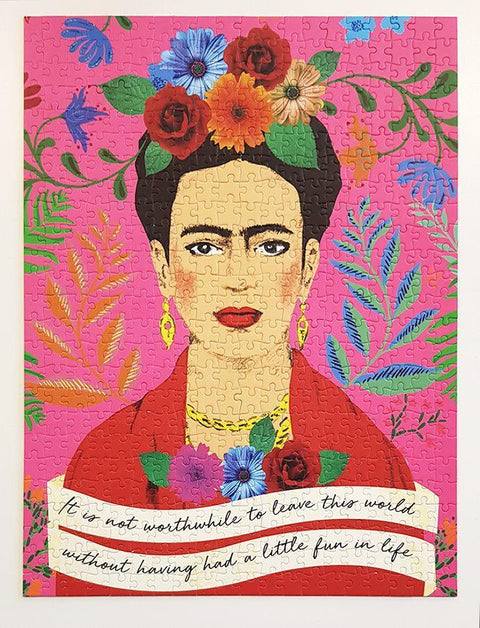 Talking Tables
Frida Puzzle
This beautiful Frida Kahlo illustration was hand painted and is perfect for Frida fans everywhere.   Her vibrant personality is showcased well in vivid color and quote:
"It is not worthwhile to leave this world without having a little FUN in life!"  Well said, Frida!

This puzzle has 500 pieces.
Size: 19" x 14"
Suitable for age 10+
500 pc.