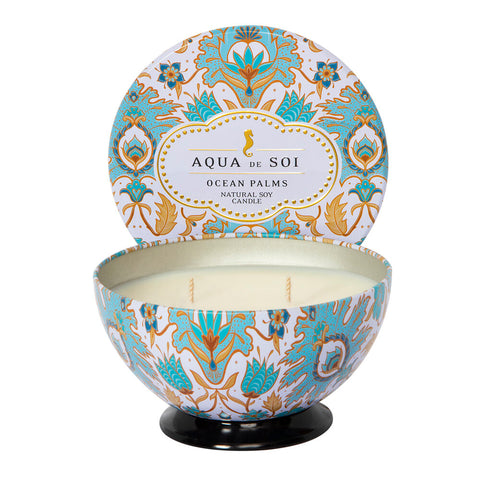 Soi Essentials
Ocean Palms Lusso 11 Oz. 2 wick Tin
Ocean Palms - Windswept palms with ocean mist and wild citrus blossom take you away to that vacation you've always dreamed of.  This attractive, larger two-wick candle is the perfect gift to yourself and anyone for a "staycation".
SOi candles are all hand-poured in the USA using 100% all natural, food-grade Kosher soy oil. We use this because it burns cleaner and up to 40% longer than paraffin based, wax or soy-blend candles.
Our candles are made with 100% cotton lead-free wicks. They are soot-free and do not emit harmful toxins into your home or the environment.
9.5 oz.
2 wick